CHP-1200AT3
Ultra-high pressure laser clean dust collector
A high-pressure laser clean dust collector that can maintain a stable suction power for a long time, even under conditions where filter clogging is likely to occur, such as extraction of highly sticky fume generated by laser processing or handling a large amount of dust.

High pressure
AT3 panel
Dust removal function Pulse type
where is delivery date is specified when we delivery model that is compatible with ce standard
For Installation inside inside clean room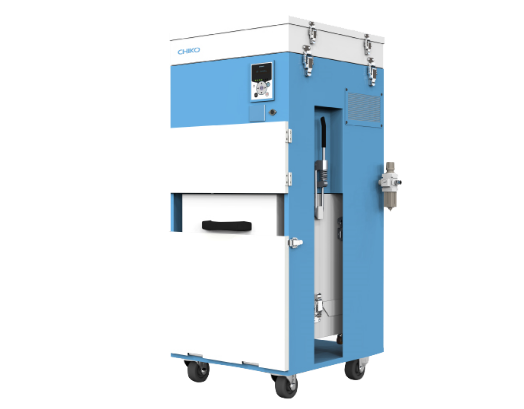 Filter cleaning function [Pulse type]
A proprietary continuous pulse air (compressed air) cleaning function is installed. The interval of the pulse can be adjusted easily.
Ethernet / RS-485
Option feature
All functions that can be operated on the AT3 panel can be operated by a PC with Ethernet or RS-485 communication.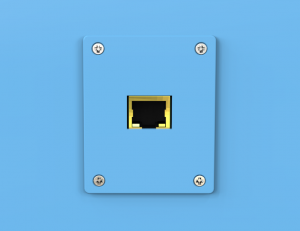 Remote control
Remote cable
(sold separately/model: Using MT-173-8 (3 m) enables remote operation of peripheral equipment.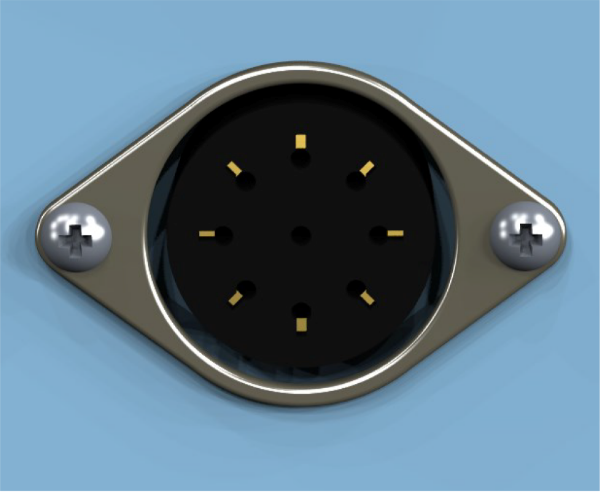 Motor cable receiving port on main body
1.Operation input signal
2.Operation pressure signal (DC1-5V)
3.Filter clogging signal
4.Remote-control operation switching input signal
5.Operating signal
6.Abnormality signal
7.Change of operating level input signal (DC0-5V)
8.Gnd
Change capacity level (air volume)
Primary filter
The zeolite is pre-coated by a proprietary scattering mechanism.
Filter is protected from clogging and a long filter life can be achieved even during the collection of fine dust and viscous fumes caused by laser processing. Teflon filter improve the peeling properties of the zeolite, fumes and dust.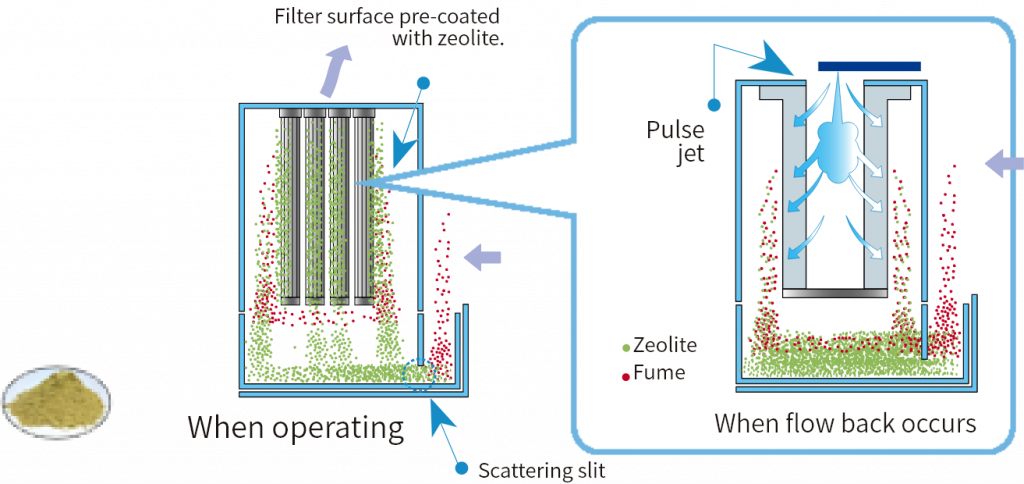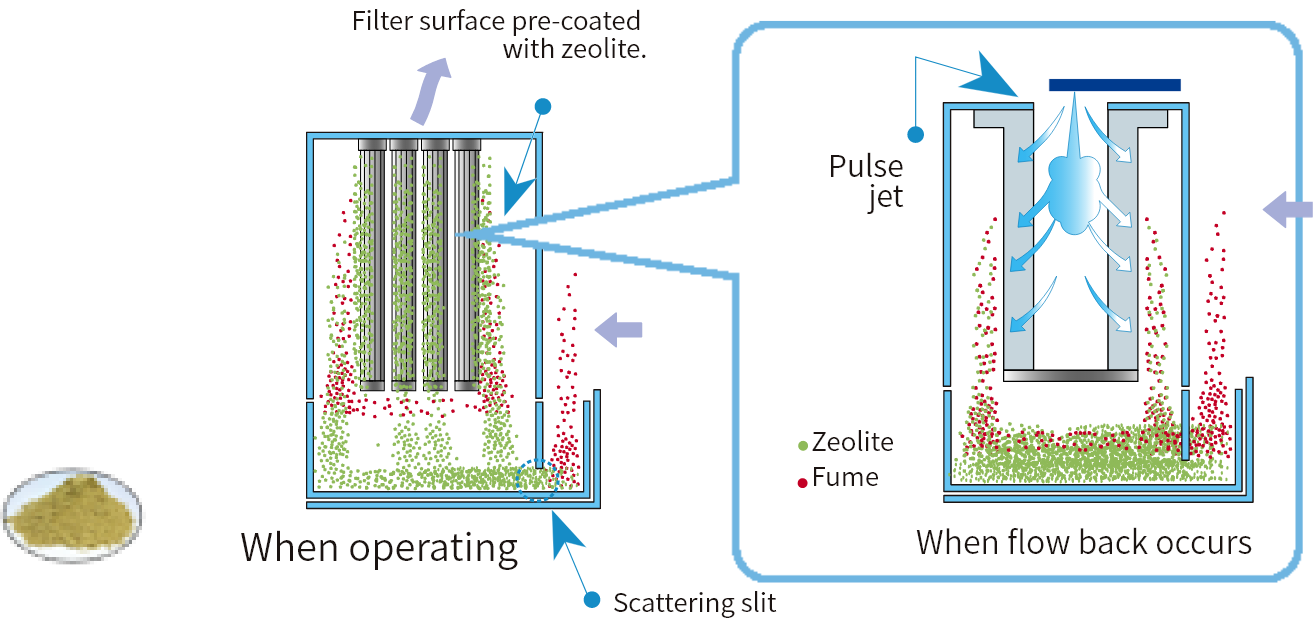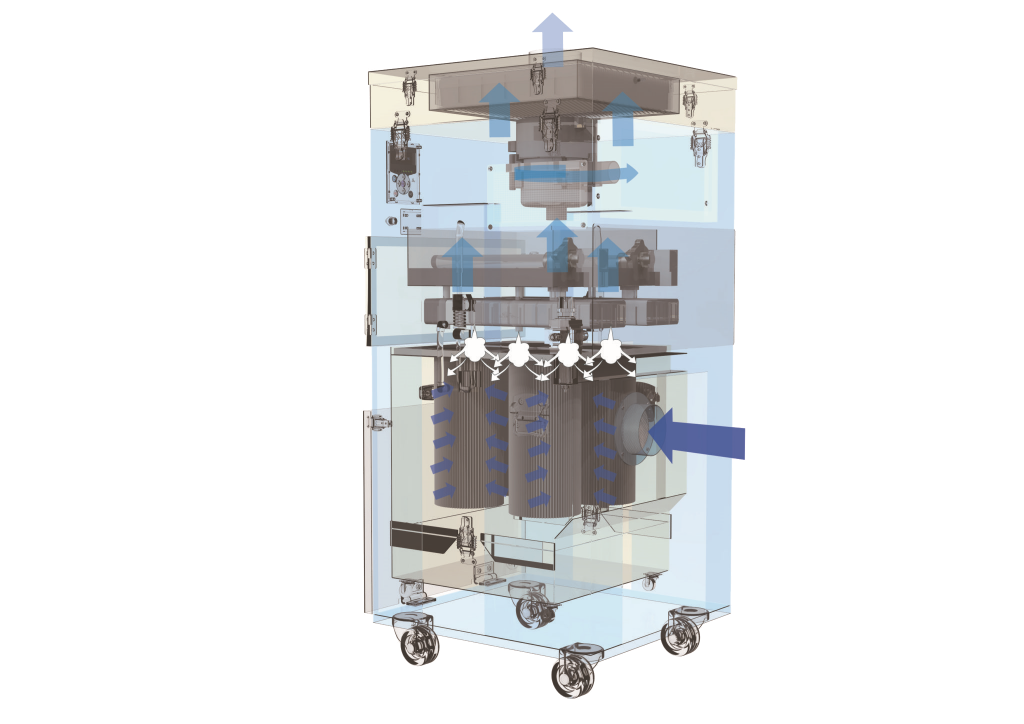 Activated carbon
Deodorizing activated carbon can be installed as an option.
List of application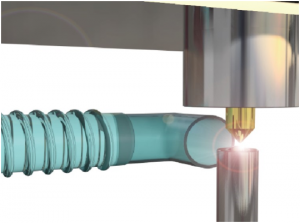 Extraction of fumes and dust during battery sealing process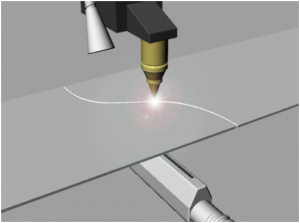 Removal of dust and fumes from laser cutting lithium-ion battery electrodes
Removal of dust and fumes from laser cutting polarizing plate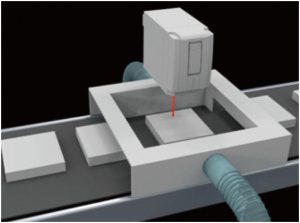 Removal of dust from silicon isolator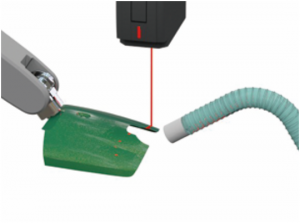 Removal of dust when using laser cutting sheet for interior work
Easy primary filter chamber removal mechanism
When you remove the left and right snap locks and open the front cover, it turns into a slope and allow you to pull down the filter chamber easily with the levers on both side of the chamber.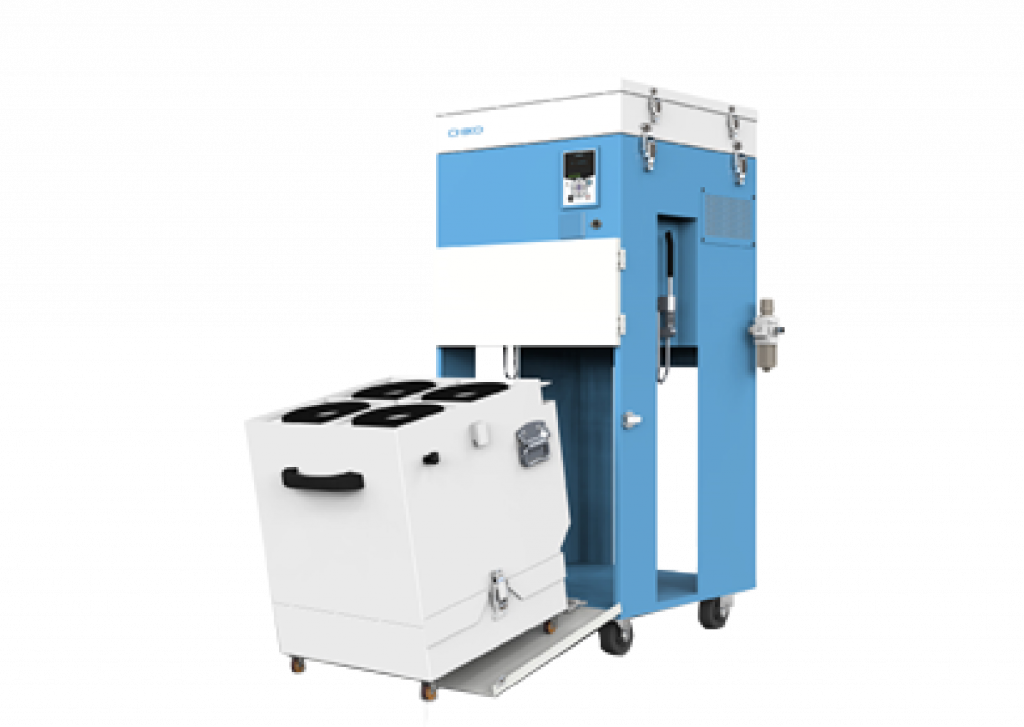 Filter Type
Model
Primary filter
Secondary filter
Exhaust HEPA filter
Motor cooling filter
Zeolite
suction
exhaust
CHP-1200AT3
CS-200-500-75P-R x 4
CHF-3030-20
HEP-3535-69
PS/150N(215×115)
CHF-3517-30
ZEO-2500(2.5kg)
List Of Specifications
| Model | Output | Voltage | Frequency | Rated current |
| --- | --- | --- | --- | --- |
| CHP-1200AT3 | 1200W | 200V (single phase) | 50/60Hz | 11.0A |
Maximum
air flow
Maximum
static pressure
Noise level

*1

Suction port
(hose) size
Compressed air
consumption volume
5.5㎥/min
13.5kPa
 54-65dB
φ100
24L/1 cycle
Compressed
air pressure
To be used
with 200-240V
CE  compliant
Panel
Power cable
0.3~0.4Mpa
Standard
–
AT3
3m
Filter cleaning function
Remote control feature
Suitable for use
in clean rooms

*2

Dust collection
volume capability

*3

Mass
Pulse type
Level 10000
5.5L
110.0kg
Main body dimensions
(D×W×H)
568×577×1201.5mm
※1 Measurements obtained in Scale A (dBA) from a randomly selected position at a distance of 1m using a unit with a hose connected to its suction port.
(Pulse noise removed)
※2 Based on factory inspection data.
※3 As a reference, the dust collection capacity is about 70% of the amount that can be withdrawn.
Note:Contents may change without notice.